TIPS
WHY YOU SHOULD BE EATING MORE GARLIC
A clove of garlic a day will keep the doctor away! Ok, well maybe not a entire clove, after all you don't want to offend others by your odor! But in all reality, did you know that garlic has a lot of health benefits and other uses? I honestly had no idea and I cook with garlic multiple times a week. It is the perfect spice to add to most any meal.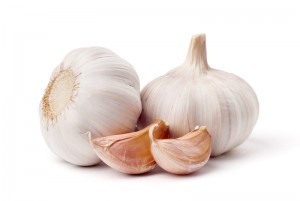 Fun fact, did you know that garlic is actually a vegetable, it is in the same family as a onion.
Dehydrated garlic is much easier to handle and is so simple you can make it at home. Another perk of dehydrating garlic is you can make your own garlic powder. Needless to say garlic comes in multiple forms and has astounding benefits, no matter how you take it! It also can help keep your garden free from gardens pests that will spoil your garden before you get to enjoy a single thing!
To learn three fascinating benefits garlic has and how to incorporate more in your daily life, continue reading on the next page!